 Migration to Magento 2 for SF Bay Coffee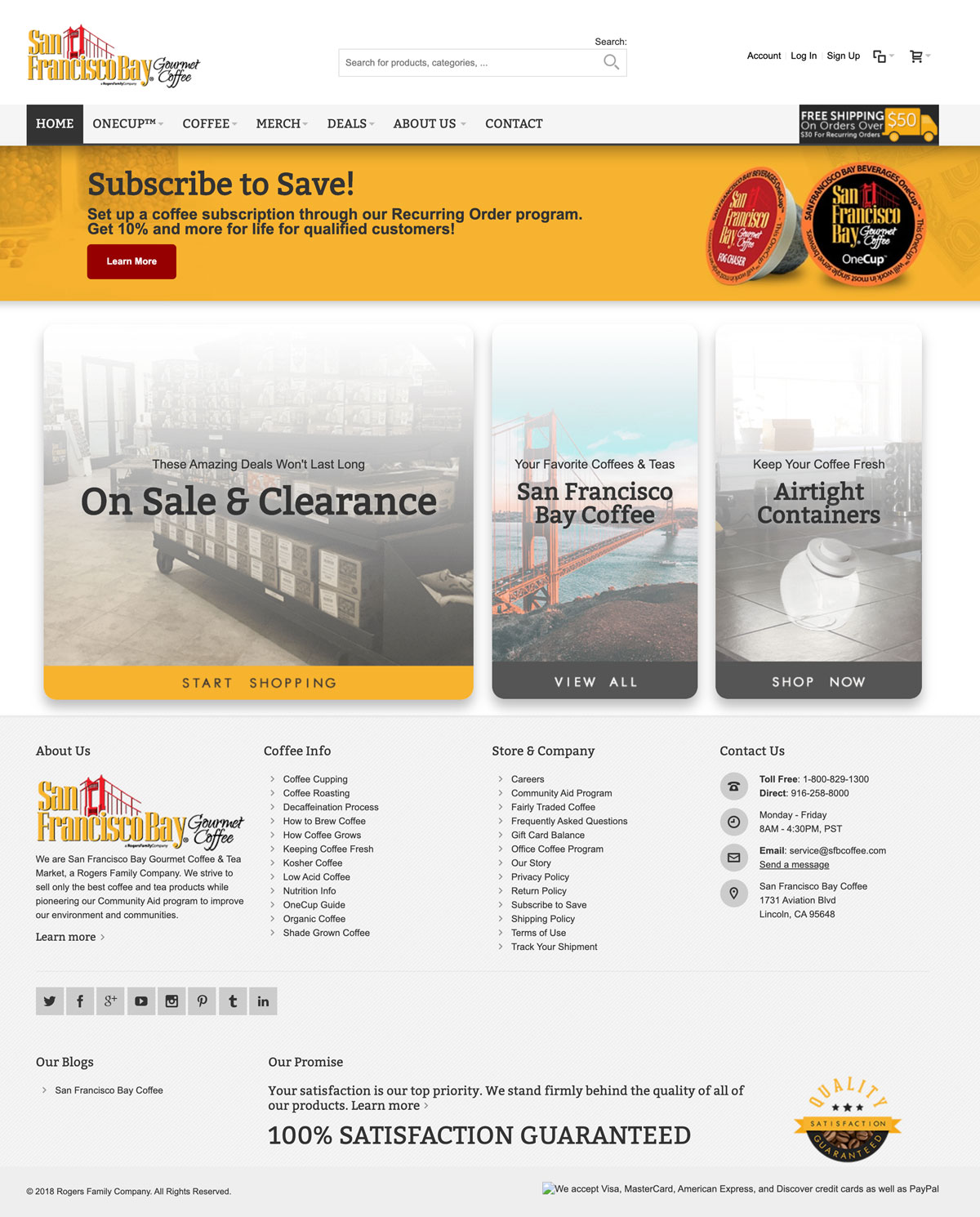 SFBay Coffee is the maker of delicious, organic, ethically sourced coffees. They offer their customers a wide range of purchasing options from beans to one cups. Many of their customers are subscribed to either a membership program or a monthly subscription to ensure their coffee is always in stock.
The team at SFBay came to us looking for assistance with their data migration from Magento 1 to 2. As the project progressed we were eventually asked to take over the frontend portion and functionality of the website as well. The other agency who worked on the project was unable to implement the designs they had created and so our team stepped up to finish the project and launch the new website. 
Subscriptions on Magento 2 
Subscribe + Save
For the customers of SFBay the ability to subscribe to coffee which is regularly delivered is an essential feature of the new website. We worked with Subscribe Pro to implement the subscription platform and develop custom features for the SFBay team which allow their customers to keep one subscription in their account with regular shipments. 
Plus we added in additional functionality for the Coffee Club, a monthly program where customers receive a speciality box of gormet coffees.  
While migrating the site for SFBay we built custom features, improved the overall design and decreased the workload for their internal team. Here are a few highlights of our work:
Shipping Calculation
We customized how shipments are calculated so that subscription orders are optimized and users are encouraged to order enough to match the free shipping amount. 
Improved Search
We improved upon Magento's search by using Algolia for improved search results and an incredibly fast interface. 
Integrated WordPress Blog
We integrated the WordPress blog with Magento for a seamless frontend experience regardless of what site a user is on.
Custom Messages
Magento's native popup messages are easy to miss so we updated them to be an overlaid popup that makes any errors or alters more noticiable for the customer. 
Responsive Design
We polished off the site with a responsive design that fixed many of the issues the client was unable to tackle on their previous website platform. The new site is mobile friendly and fast, making it easy for anyone to order from any device.
We also ran the website through browser and device testing to ensure it worked correct for the vast majority of users.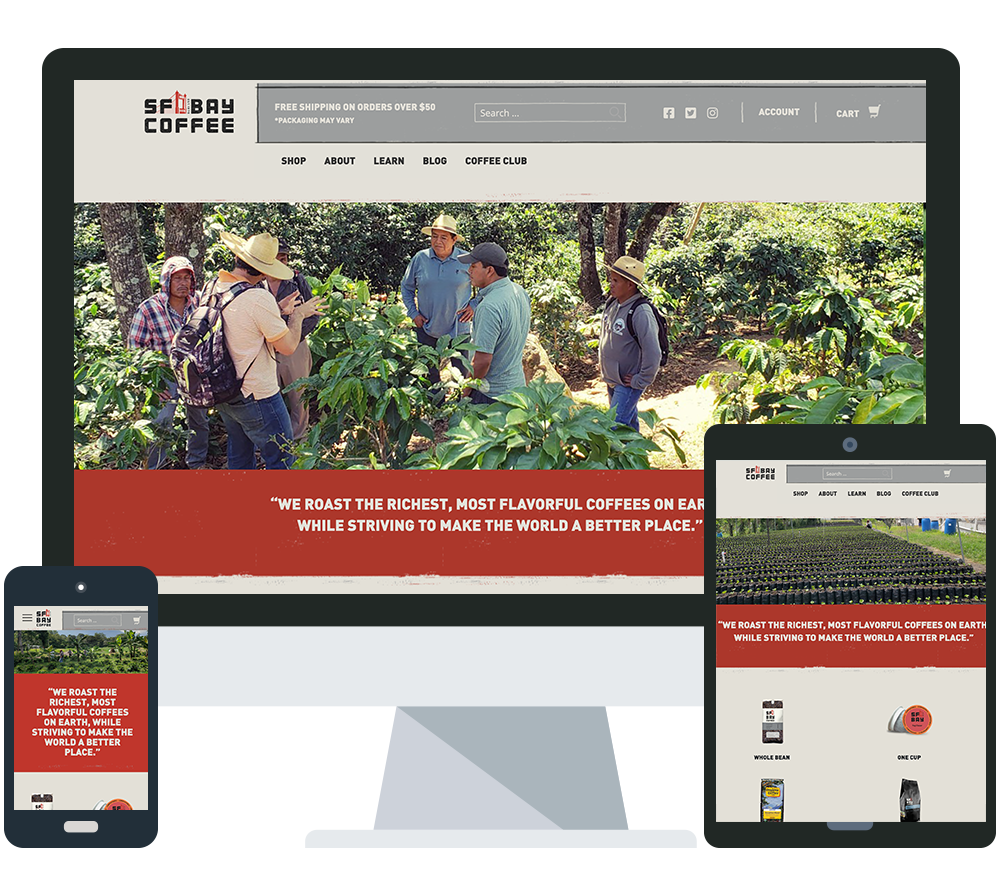 Interested In Working with Cadence Labs?
Cadence Labs is a Magento 2 development agency based in Boulder, Colorado.