Magento to Shopify Migration
Black Dog LED produces lights for growing a wide range of indoor plants for both personal and commercial use. We worked with them to migrate their existing Magento 2 website over to Shopify. As part of this project we migrated all of their data, custom functionality, custom integrations and more to the new Shopify site.
PCI Compliant
Shopify's platform is a secure & PCI compliant solution.
RESPONSIVE LAYOUT
Shopify's themes are made to be responsive – making the new website easier to use for all BDL's clients.
Blog
The previous blog was hosted separately on WordPress, by moving it into Shopify we consolidated and improved its SEO value.
Real-time Inventory
With an integrated ERP system, the website now correctly shows what items are currently available for purchase and their delivery timing.
Easy to Edit
Shopify's built in CMS and Theme system make it very easy for anyone to edit and update their website.
The new Shopify site builds on the client's previous investment in making easy to follow and understand tutorials and guides for their products. Using the Shopify blog as a content storage system we built out a directory of videos, guides, podcasts and other content that help customers implement their own lighting system.
Shipping Calculation
Since many lights are heavy we worked with the client to get shipping calculations in place that would accurately reflect the actual cost to ship.
Improved Search
Building on Shopify's search capabilities we make it easy for a custom to find the specific product or part they need.
Custom Metafield
We needed to store custom information on products, customers and orders for use in variety of backend applications. Using Shopify's metafield functionality allowed us to store this data securely.
Custom Messages
Throughout the site there is a variety of calculations and messages which help customers procure the correct configuration or setup for their needs.
Responsive Design
We polished off the site with a responsive design that fixed many of the issues the client was unable to tackle on their previous website platform. The new site is mobile friendly and very fast, making it easy for anyone to order from any device.
We also ran the website through browser and device testing to ensure it worked correct for the vast majority of users. Resulting in a great experience across the board and improved sales!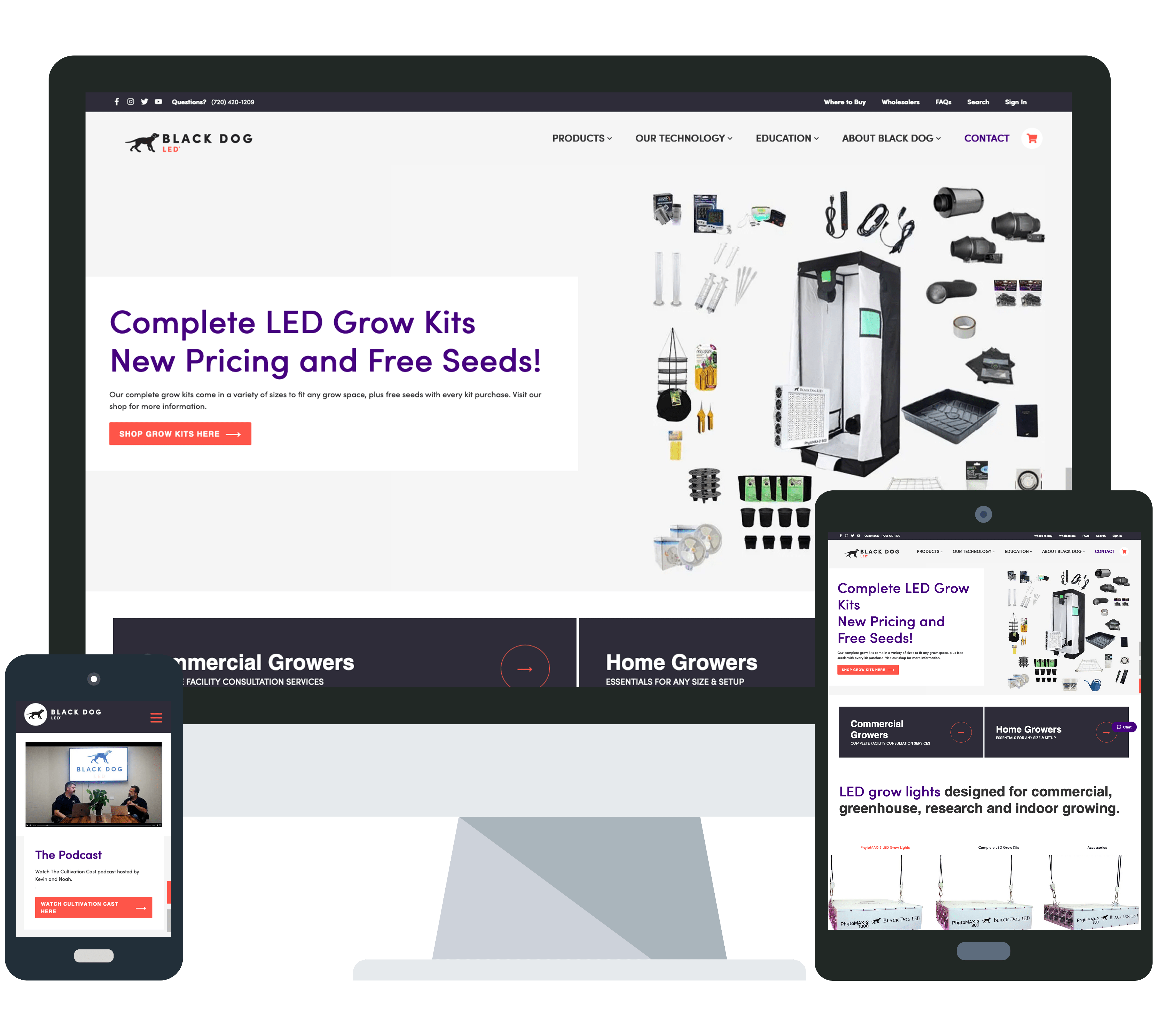 Interested In Working with Cadence Labs?
Cadence Labs is a Shopify development agency based in Boulder, Colorado.