New WordPress Theme for Paragon Design + Display

Paragon Design + Display has been bringing ideas "from concept to completion since 1982." The company offers extensive services to help clients develop trade show displays and graphics, retail and pop branding, museum and exhibit design, corporate environmental graphics and event graphics—the list goes on and on!
Integrating Existing Designs with New Theme
Cadence Labs
helped Paragon Design + Display by migrating their existing design to a new theme. Their old theme did not support desired platforms like WooCommerce or accommodate necessary web features like landing pages or Mail Chimp integration. We switched their theme out for Divi, which performs the way the company needs it to while offering up much more functionality.
Now that we have a feature-rich theme in place, we are ready to get started with new marketing opportunities for Paragon Design + Display. We'll be using landing pages to help convert traffic from AdWords along with other marketing tools that will help drive their business forward.
 WordPress for Small Business
Easy To Update
Small businesses need to know how to manage their content. Cadence Labs makes it easy with WordPress and
Divi
. Now that we've completed the migration, it's much easier to update than the company's old theme.
Extendable
Paragon Design + Display is looking forward to providing clients with more resources and information to develop successful ideas through streamlined implementation. Thanks to WordPress, extending the company's existing site in the future will be easily accomplished.
SEO
As a small business, the last thing you need to worry about is SEO. That's why we set up Paragon Design + Display's website to be optimized and took care of submitting them to search engines so they didn't have to do it themselves. We also incorporated a Yoast plugin, to make SEO integration even more simple for the company.
Engaging Landing Pages
Design is important for any website, so it's only natural that when you combine design and functionality, magic is made. With engaging landing pages, the site stays organized and intriguing all at the same time.
WooCommerce Integration
We integrated WooCommerce with Paragon's website, so they can easily sell their products and services online or allow their customers to place pre-orders for certain services (like deposits for trade-show displays).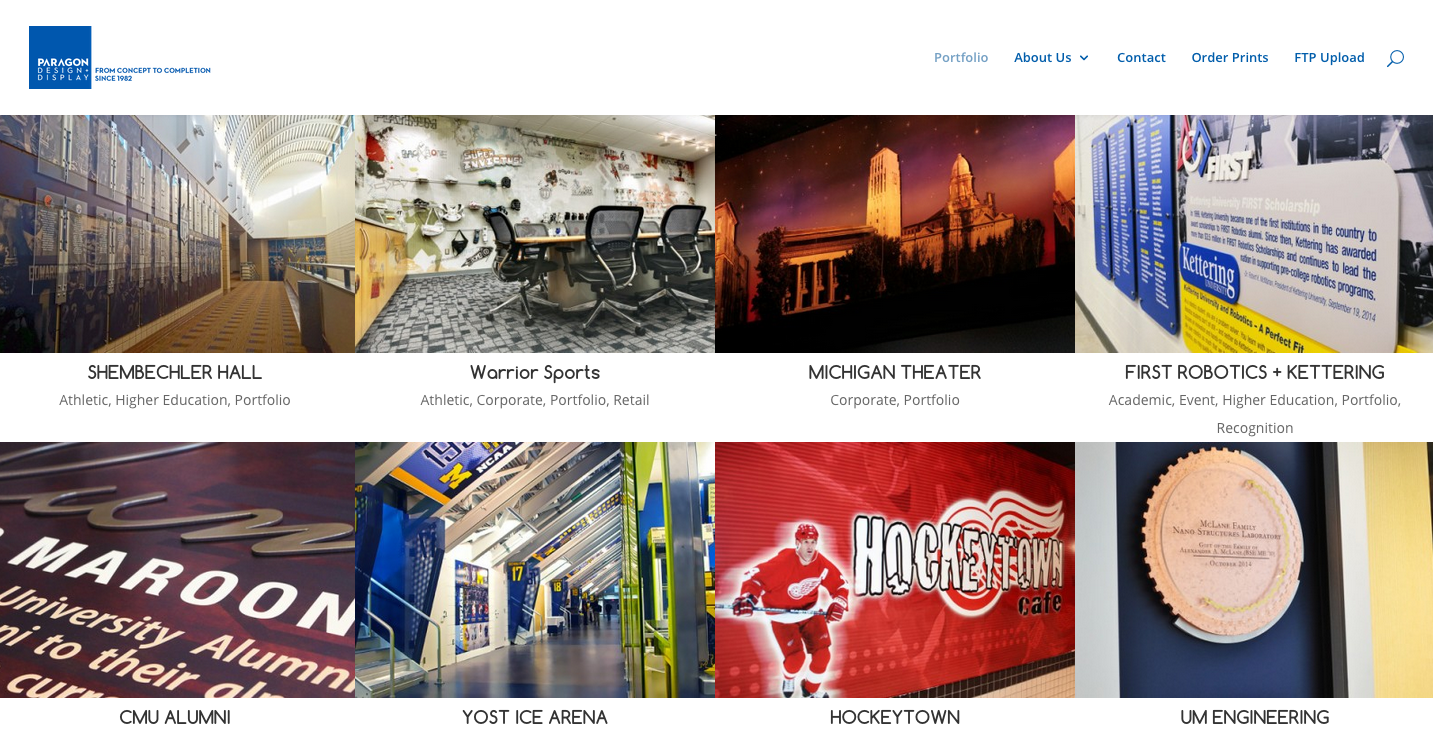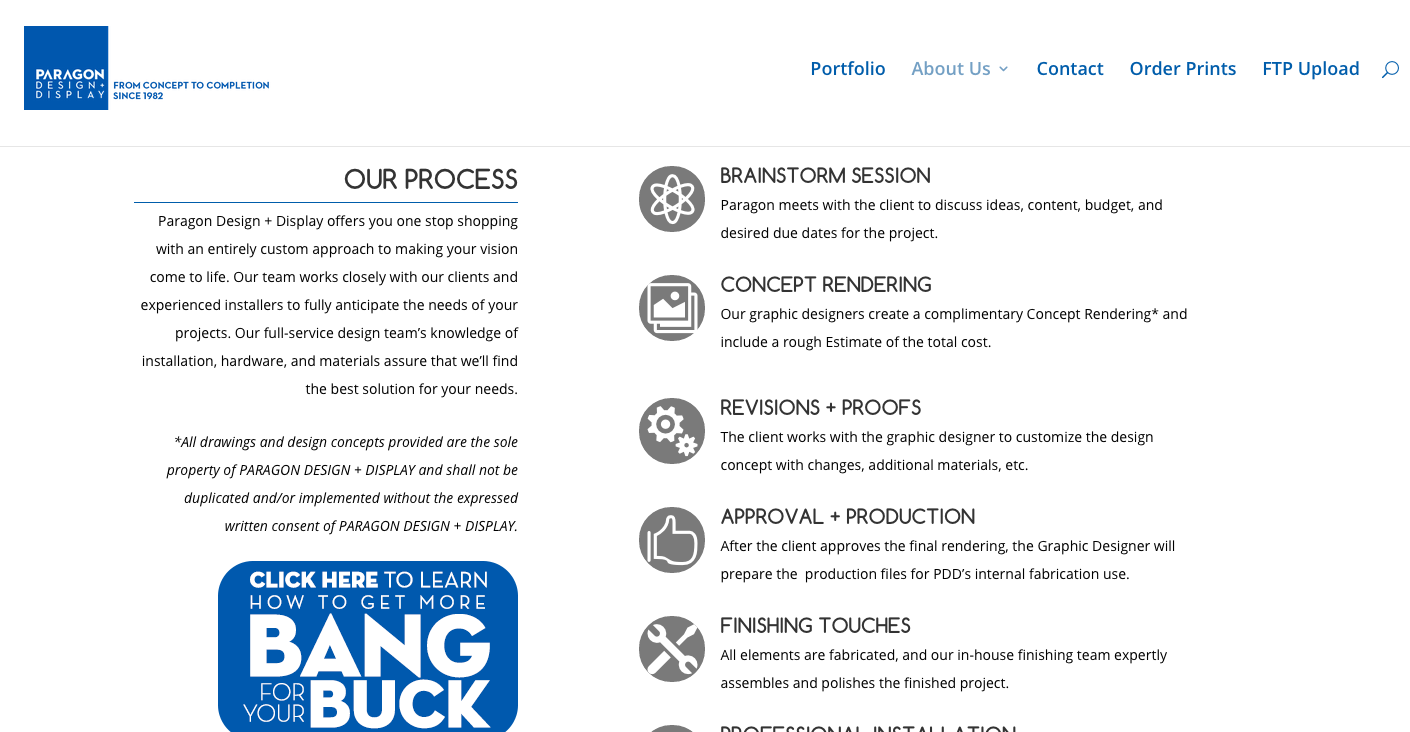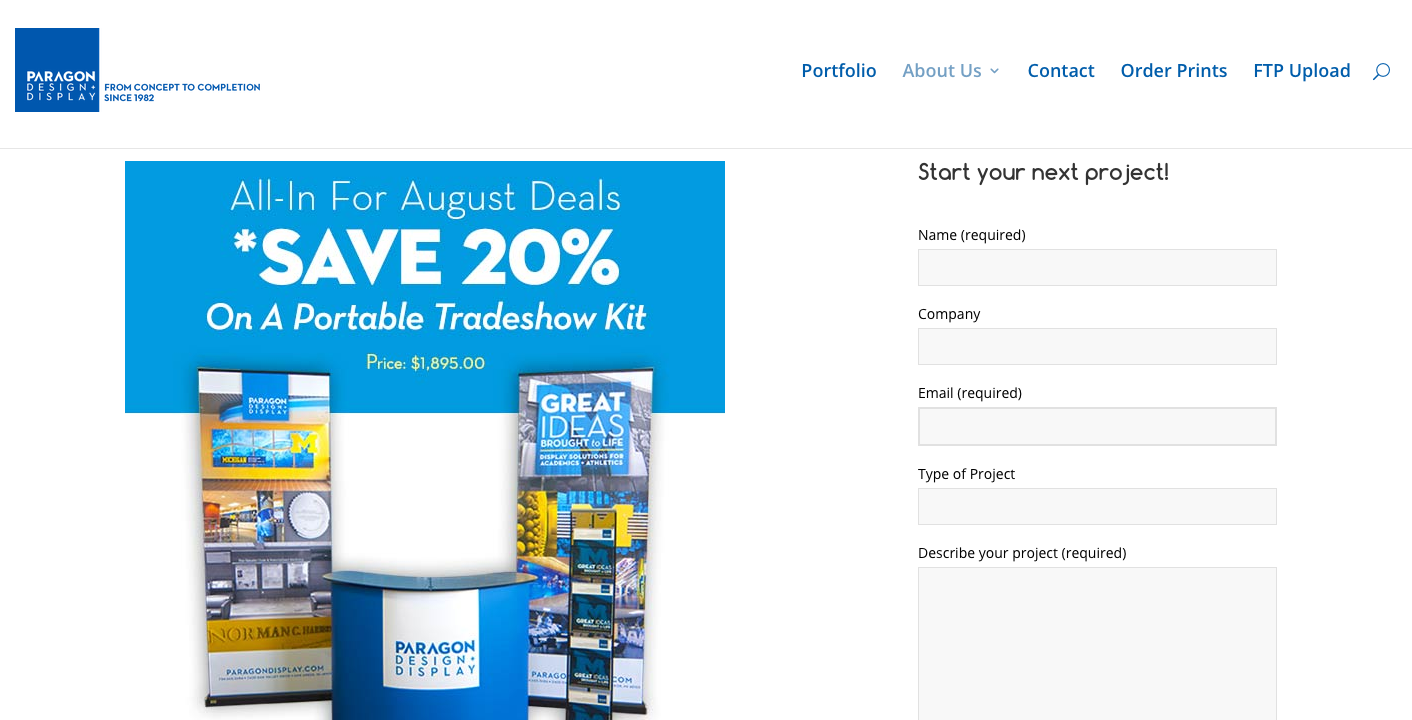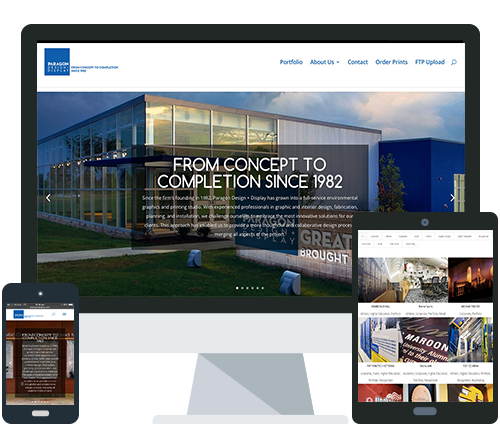 Responsive Design
In this day and age, websites aren't only accessed via computers because smartphones, tablets and the like are being thrown into the modern mix.
We all know the inconvenience of trying to search for info on the web, only to find that the desired website never loads or is impossible to view if you're not on your computer.
With this experience in mind, we made Paragon Design + Display's website responsive so their potential customers wouldn't be turned away because of a dysfunctional loading experience. Now, visitng Paragon Design + Display's site is streamlined and easy, no matter which device you're visiting it from.
Interested In Working with Cadence Labs?
Cadence Labs is a digital marketing, website design and Magento eCommerce agency based in Boulder, Colorado.