 Responsive Magento Website Development for Dollar General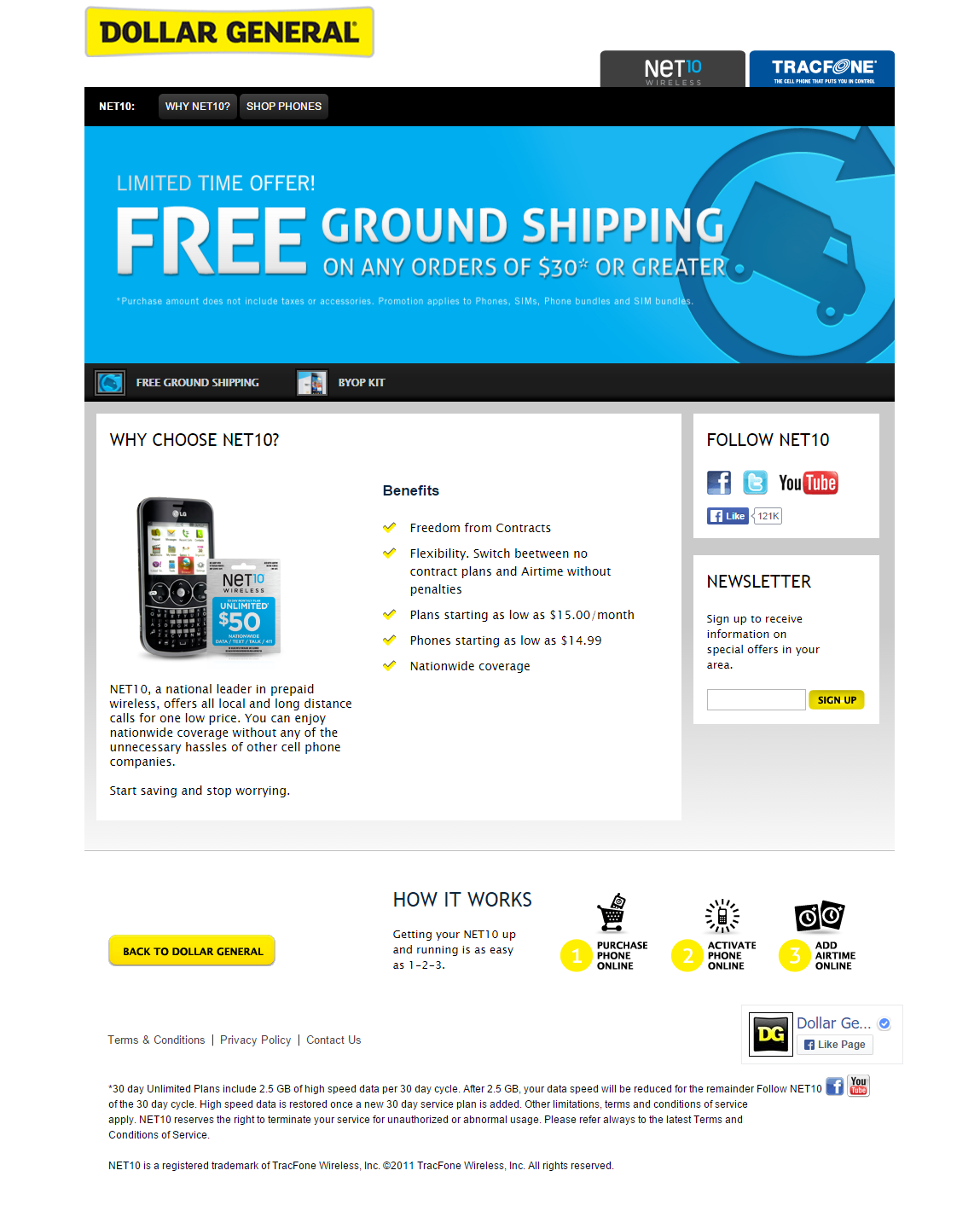 Dollar General needed an updated and responsive website for their Tracfone and Net10 websites. Cadence Labs helped bring this project to completion by taking the PSDs designed by IMM and implementing them as a custom Magento theme. In addition, we created custom functionality to allow customers to choose both phones and plans.
Custom Responsive Magento Themes
We implemented two separate themes based on PSDs provided to us by IMM. Each tab of the website runs on a different theme, which allows us to easily change out branding elements within the same layout. We also built a large amount of custom functionality, as described in more detail below.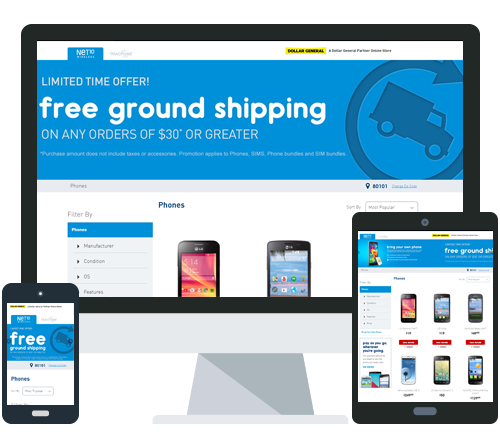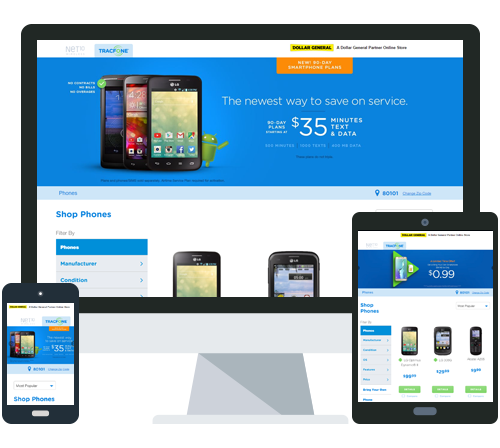 Separate storefronts for each tab
By using separate storeviews, we can customize each tab with a different design, features and products.
Easy to edit content
Including sliders, banners and all product types.
Advanced Filters
Advanced filter by capabilities including by zip code, brand, price and more features.
Custom Compare
Ajax compare functionality and a custom comparison page which highlights important features.
Customer adds a product to their cart.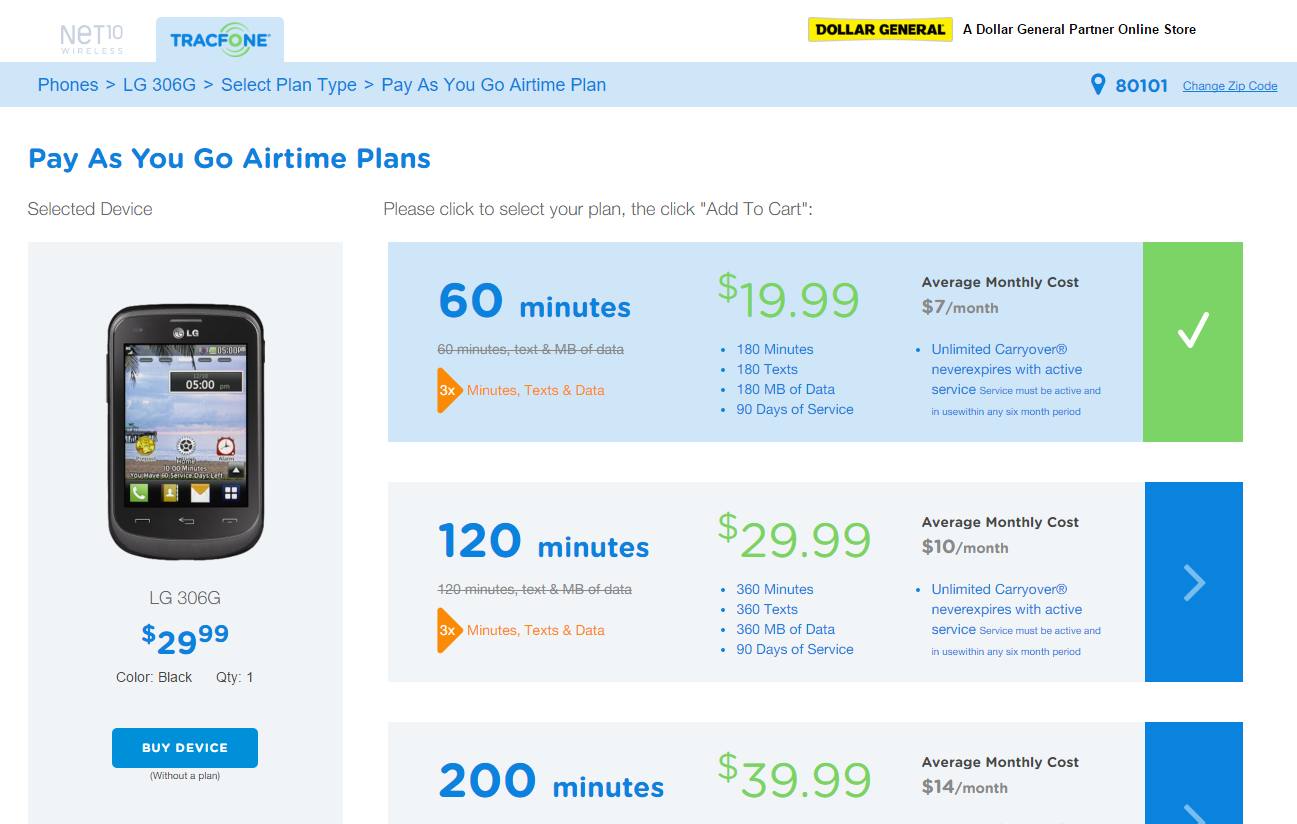 Then they can choose to check out with just the phone, or add a corresponding plan.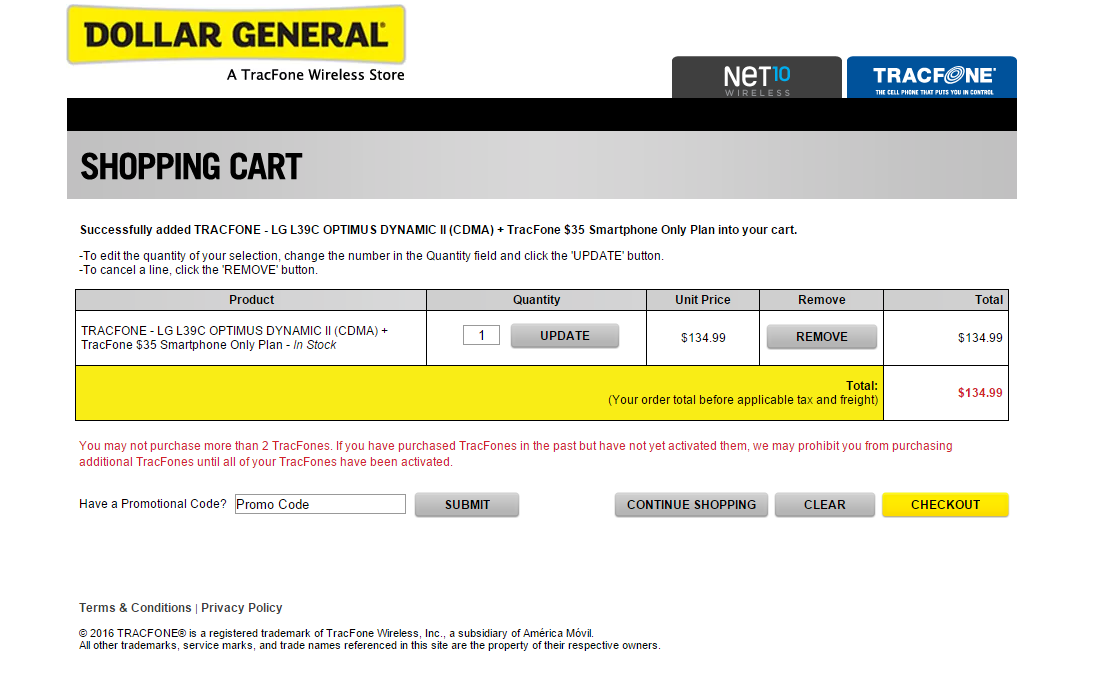 Finally the customer is taken to a third-party checkout.
Interested In Working with Cadence Labs?
Cadence Labs is a Magento development agency that works with business owners and agencies to create beautiful, custom, eCommerce websites.