Website for Mell's Cheese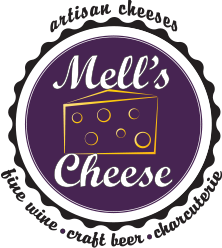 Mell's Cheese is a artisan cheese, wine, beer and charcuterie shop that is about to open in Denver, CO. Before they open their new shop they knew they needed a great looking website to help them reach potential customers. They turned to Cadence Labs for help designing everything beyond the logo and getting their new website setup.
At Cadence Labs, we started by creating a series of "vignettes" for the client. By starting with a variety of smaller samples we could let the client preview just how the website would look without wasting time or money. This is just one way we help small businesses get design right without a large budget.
 WordPress for Small Business
Easy To Update
Small businesses need to know how to manage their content. Cadence Labs makes it easy with WordPress and
Divi
.
Design
From picking out a selection of stock photos to implementing the final design, we were there to help Mell's Cheese with web design.
Extendable
Mell's Cheese might not be ready for all the features that their website comes with, but when they are they can extend the site to include a blog or online store.
SEO
As a small business the last thing you need to worry about is SEO. That's why we set up Mell's Cheese to be optimized and took care of submitting them to search engines.
Responsive Design
Imagine trying to find the hours or address for this new store on your phone only to discover that the website never loads or is impossible to view. That's exactly why we made Mell's Cheese responsive. As a local business nothing is more important than having your hours, phone number and address right there on the top of the homepage. Plus we added a directions button that opens up directions for you right in Google Maps.
Interested In Working with Cadence Labs?
Cadence Labs is a digital marketing, website design and Magento eCommerce agency based in Boulder, Colorado.