 Migration to Magento from Volusion for FixMyBlinds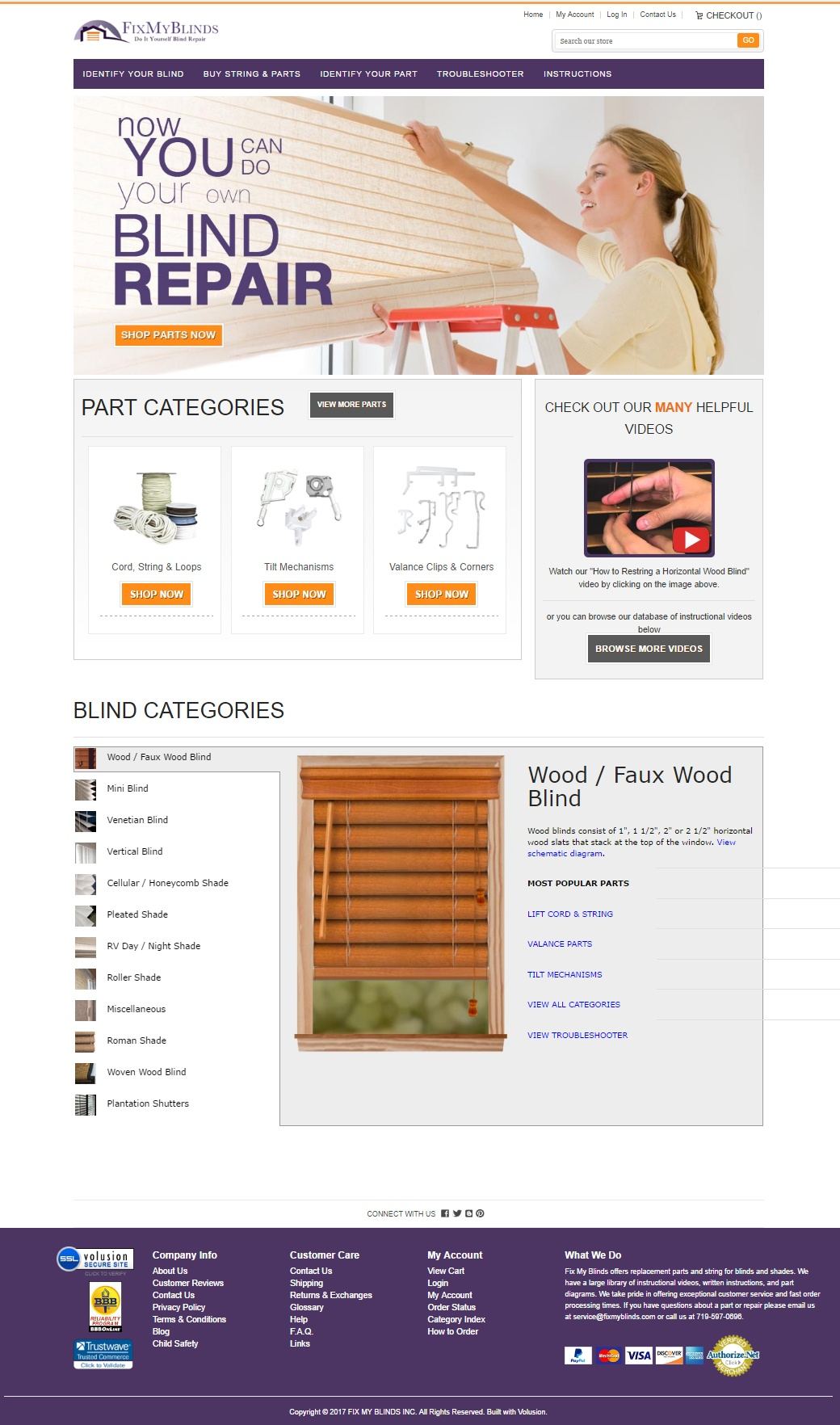 FixMyBlinds is an online DIY blind repair company that offers both parts and guides for fixing your blinds. They came to us wanting to migrate off their current platform (Volusion) and on to Magento. Volusion wasn't giving them the flexibility, speed or SEO features they needed to stay competitive in the blinds sphere. They had heard Magento could be customized, and therefore might be a better platform for their online store.
After meeting with our team we worked through a discovery project to define a scope and plan for the migration. We started by migrating hundreds of thousands of orders, and other records to Magento. Once the data migration was verified we moved to re-creating their existing design in a custom Magento theme. Finally, we created custom functionality that the client had previously been unable to create in Volusion. The end result was a full migration and a new website that allowed this client to cut down on their customer service costs.
Dealing with duplicate categories
When you first visit FixMyBlind's site you may not notice that many of the categories across the site are actually duplicates. Depending on how you want to shop you can either start by choosing your blind, then your parts OR you can choose your part and size. This created a serious problem not only for SEO but also for site management.
To fix this issue we used a combination of canonical URLs tags and a custom built "Symbolic Category Link" feature. This feature allows the team at FixMyBlinds to link a category listed under Buy String & Parts to other locations in Identify Your Blind. Now they only have to update one category (instead of many duplicates) and Google knows exactly what category to rank.
While migrating the site for FixMyBlinds we built custom features, improved the over all design and decreased the workload for their internal team. Here's a few highlights of our work:
Improved Search
We improved upon Magento's out of the box search functionality and taught the team how to optimize as data is gathered.
Product Videos
The team at FixMyBlinds has worked hard to create instructional videos, so we included a tab just to showcase these.
Custom Interactive Content
Not only did we migrate products, orders and customers, we also migrated all their custom site features and content such as their Identify Your Part diagram pages.
Informative popups
We made providing customers the content they needed easy, but in addition, we turned Static Blocks into custom popups that can be linked to anywhere.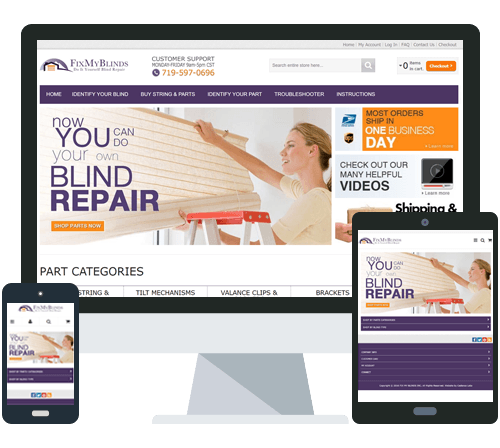 Responsive Design
We polished off the site with a responsive design that fixed many of the issues the client was unable to tackle on Volusion. Previously they were unable to manage their mobile content or mobile design. Now that they've moved to Magento for their online store they're able to customize just about anything for any device they need to.
The Results
The new site is up and running now! We've been monitoring it now for a couple weeks and are keeping our eyes on the results in tools like Google Analytics and Webmaster tools. Here are a couple highlights post-upgrade and redesign.
Mobile Concersion Rate Increased

44%

44%

Conversion Rate Increased

18%

18%

Average Order Value Increased

4.7%

4.7%
Interested In Working with Cadence Labs?
Cadence Labs is an eCommerce design and development agency based in Boulder, Colorado.